31 Day Challenge Self Care Challenge!!!!!
Updated: Jan 8, 2020
Heeeeeyy! It's your coaches Karissa and Shataun here wishing you a HAPPY NEW YEAR!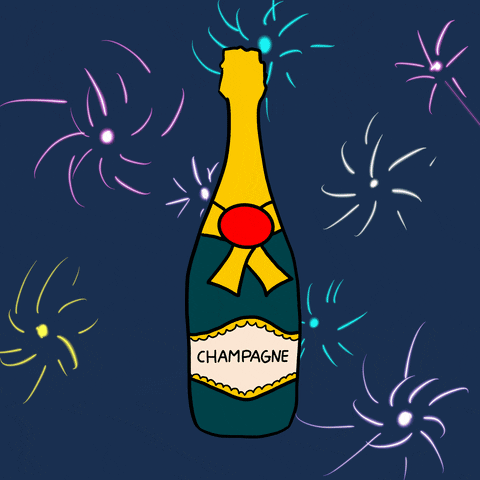 How you begin your year will set the precedent for how the remainder of your year will go... so why not make it a GOOD one!?
We welcome you to our 31 Day "Honor Yourself" Challenge.
We have 31 days filled with 31 various activities that are meant to nourish YOU and US because we too will be participating and sharing so make sure you are following us on social media as well.
We implore you to TAKE PICS, ADD COMMENTS on the daily posts and THIS Blog, WRITE US and share what happened for you! We really want to hear about it and celebrate with you!
So before we jump into the list let's just make sure we are on the same page.
What does self care mean?
Self-care is any activity that we do deliberately in order to take care of our mental, emotional, and physical health. ... Good self-care is key to improved mood and reduced anxiety. It's also key to a good relationship with oneself and others.
Alternatively we refer to this as "Prioritizing Yourself" and "Honoring Yourself".
When you combine self-care with the ideology of
honor: noun 1. high respect; great esteem. verb 1. fulfill (an obligation) or keep (an agreement) 2. adherence to what is right or to a conventional standard of conduct.
We get something SUPER powerful! We begin to hold OURSELVES in the high regards that we do so many other things such as our families and jobs! Honoring ourselves means we are fulfilling our obligations to ourselves to deliberately take care of ourselves (mentally, physically, & emotionally) because it is the RIGHT thing to do! And it FEELS good doing it!!!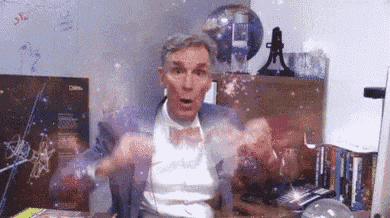 This looks Iike different things to different people, but what we have noticed is it looks like NOTHING to most people. It is legitimately non-existent in most people's lives and routines! Let's NOT carry that into 2020!
So we decided to start the year off right and create the

HONORING OURSELVES

challenge. Find what feels good to you and keep it going throughout the year!
31 Days of Self Love
1. Have you told yourself, "I Love You" lately?
Look in the mirror, say it, and mean it
2. New Attitude
I got a new attitude
~Patti Labelle.
What new attitude can you adopt that supports your best life?

The BEST version of yourself?
3. Try Gratitude journaling:
Write 10 things you are grateful for.

Focus on what you have, not what you don't have.

When you have an attitude of gratitude, your life is already abundant. This is abundant thinking
4. Declutter your purse
You know it's time! Make more room! Weigh Less!
5. Get 7-8hrs of sleep
INTENTIONAL SLEEP! Clear your morning schedule and plan to sleep a little extra!
6. Relax, unwind and enjoy a glass of wine
Do we really need a reason?
7.  Meditate:
Give yourself 10 minutes of peaceful nothingness
(play nature sounds, meditation music, native american flutes, or tibetan bowls and bells)
8. Watch your favorite movie or a funny movie
9. Create a playlist that makes you want to dance
*Keep this in mind for Day 19
10. Celebrate how far you have come:
Recall 10 things you are proud of doing, trying, and accomplishing
11. "Unplug" from technology for 30 minutes
12. Declutter your closet
Soooo you can make room for new stuff?

Or find things that feel like new? 

Most exciting part is you will find things that are old to you but new to someone else *Save all extra or unneeded items for day 30
13. Have a Spa Day:
Bubble Bath (use epsom salt for an extra boost)

Aromatherapy (candle, oil, and/or lotion)

Take your time massaging yourself

Use a towel straight out the dryer
14. Don't make any excuses!
If you want it accept that you deserve to have it

If you did it, accept responsibility.... it's so much more freeing

If you asked for it don't excuse why or feel bad about it, it is okay to receive
15. Forgive someone
The need may be conscious or subconscious

How do you know if you need to forgive? Basically if anyone comes to mind that you don't feel loving, compassionate, or accepting of them then you probably need to forgive them.

The inability to forgive someone hinders our own spiritual growth.

DO NOT focus on the hurt or offense, focus on the freeing feeling of letting it go.

Imagine receiving whatever you THINK would right the wrong and focus on how having that would make you feel.

If it is a REALLY intense feeling try to pull an element from reiki healing by writing the persons name 108 times followed by the words I forgive you, I accept you, I thank you.

Then burn it
16. Write yourself a love letter
No one knows better than you how golden your heart is and all of those redeeming qualities. Show yourself some love and appreciation

Fill up your words of affirmation "tank"
*If you are having a little trouble, we have an easy to use template to help guide you
17. Go all out
Get FULLY dressed up

Put on a full face (or visit a make-up counter)

And take pics! Upload them and TAG US! Don't forget to use our challenge hashtag #31DayBe3Challenge

Enjoy and appreciate your extravagant beauty!
18. Purchase or make something to eat that you REALLY want
19. Take a moment to dance
Put on your favorite song from the "makes-you-want-to-dance" playlist and....well just DANCE
20. Forgive yourself
If you can't think of anything major or radical, forgive yourself for not putting yourself at the forefront of your everyday life.

If you need to cry...UGLY cry.

You are both a masterpiece and a work in progress!

Or try Reiki (Write your name 108x followed by the words I forgive you, I accept you, I thank you then ADD I love you)
21. Take a mental health day
PTO or a weekend and make the day all about YOU! No work. No errands. No commitments
22. Create a playlist that makes you feel sexy
23. Enjoy a Facial/Face Mask
We have some great homemade recipes that your skin will thank you for!
24. Tell someone you appreciate them
You will realize how often you probably do NOT do this and what a difference it makes for someone when you do.

The postman, your neighbor, a co-worker, a significant other, a parent, a sibling, or your child(ren)
25. Declutter your kitchen
*Save all extra or unneeded items for Day 30
26. Weekend Intentions
Before you jump out of bed, lie in the bed for 15 - 20 minutes and set your intention for the day. 

Remember how you start your day really does make a difference
27. Nurture Your Inner Child
When was the last time you entertained the child within?

Get some crayons and a coloring book.

Just take some time to color a few pages and remember that feeling of being a kid.
28. Laugh at yourself
Try to notice when something makes you angry or upset.

Think about it for a minute and ask yourself, "Is this really worth it?" or "Is it just kinda funny?"

Try this to lighten your mood or a situation.

Laughter truly is the best medicine
29. Use positive affirmations
I am confident, I am abundant, I am prosperous, I am awesome

Make a conscious choice to be happy. Literally say it "I am happy" several times and I BET you begin to feel it!